INTRADAY PRICE ACTION STRATEGY SIMULATIONS: AUD/USD Trade Example 2
Based on actual trading data from Jan 13, 2014. Using the Intraday Price Action Strategy on a minor currency pair, we enter a long-term trade on an intraday basis. The Price Action Strategy signal, position of support and resistance, multiple time frame analysis, trend lines, and profit targets are considered before entry. The trade is given a wide ultimate profit target with partial exits, and remains open for several days.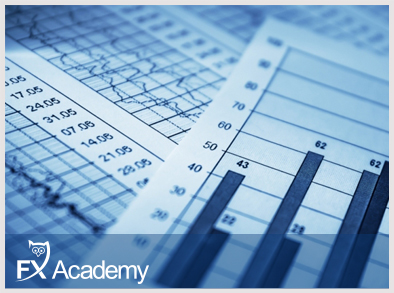 AUD/USD Trade Example 2
Subjects Covered:
Intraday Trading
Signal Candles
Position of Support/Resistance
Quality of Support/Resistance
Trend Line
Multiple Time Frames Analysis
Trade Management
An examination of the price action over the past two months shows that an interesting potential support / resistance level is being approached. The level of 0.9073 is visible on this 4 hour chart as having flipped from acting as support to resistance twice during late November and early December 2013. Since it last acted as resistance, price fell sharply away from it, so the level is likely to be tradable. Let's take a look at the long-term picture next.
This pair has been in a long-term downwards trend since April 2013, but just broke out of a downwards channel and up through a key resistance level of 0.9000 during the previous trading day. This is concerning for a potential short trade. On the other hand, the Governor of the Australian Central Bank recently stated that he wants to see the AUD weak and below the rate of 0.9000. The level we are interested in is 0.9073 but we will round this to the close quarter-number of 0.9075 for confluence. As the rise has been strong, we decide to wait to see the price action when the pair next approaches 0.9075.
Multiple Time Frames Analysis
The price hits and exceeds 0.9075 over a 1 hour period. The price peaks at a long-term bearish channel's upper trend line that has been established for two months, and falls. At the end of the one hour period, the price closes below 0.9075, forming bearish pin bars on both the 1 hour and 15 minute charts. We have a clear and confluent entry signal for our short, should the price break the hourly low by 1 pip over the next hour.
Our sell stop order at 0.9063 is triggered quite quickly. Our stop loss is at 0.9086, 1 pip beyond the daily high. We need to decide how to manage the trade. We need to stop and think.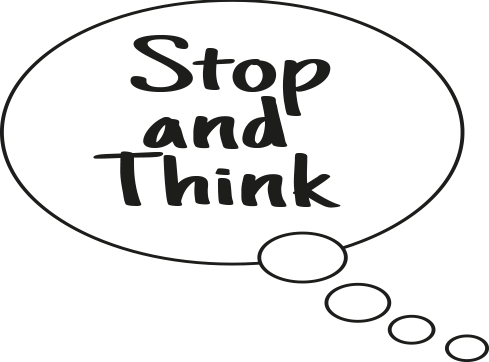 Firstly we need to look at the likely support levels our short trade might meet. Most obviously, there is a level just below 0.9050 that has acted as both resistance and support already earlier today. Below that there is 0.9014 which acted as resistance, and then the key round number of 0.9000 which acted as resistance several times during the previous weeks. Let's explore our options.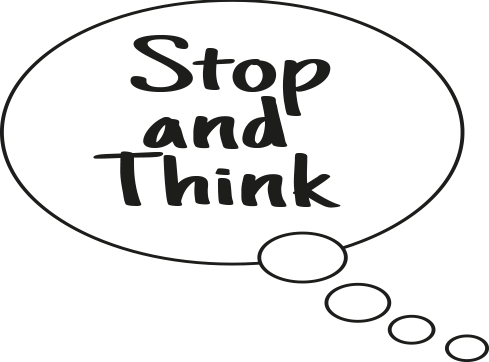 The first level at 0.9050 is only 13 pips away from our entry, so it would be foolish to move the stop to break even there. We would have to take 75% of the position as profit to take the risk off instead. This is not good in terms of reward to risk. We have another option next.
The second level at 0.9014 is 49 pips away from our entry, so we could move the stop to break even there. Alternatively, we would have to take only 25% of the position as profit to take the risk off instead. As a compromise to ensure locking in some profit, we decide to move the stop to break even and take enough profit so that even if we are stopped out later, the worst we can finish the trade with is a reward to risk ratio of 1:1. We will take 47% of the position as profit at 0.9014 and move the stop to break even.
We also need to give some thought to at least one further profit target. The level at 0.9000 is too close to consider. Fortunately, the last time price was below there, there was not much clear-cut resistance before 0.8910, which recently acted as both support and resistance. We decide to take at least half of the remainder of the position when the price reaches that level, and then review the situation.
At 9am the following morning after our trade entry, the price hits our first profit target of 0.9014. We take 47% of the position as profit and move our stop to break even. Whatever happens next, we will complete this trade with a reward to risk ratio of at least 1:1. We are in profit by 1 unit of risk.
Planning Wider Exits - Part 1
We now need to begin thinking about the next likely support levels that the price might reverse at as wider profit targets. Levels that have acted as both support and resistance are the most reliable. The first such level below us is at 0.8783, which can be identified from the chart. 
Within a few hours of the release of the disappointing Australian jobs data, the price falls to our second profit target of 0.8783. We exit half of the remainder of our trade for a profit of 280 pips. This is 26.5% of our original position which we entered for a risk of 23 pips. Therefore  we have added another 3.22 units of risk as profit, giving us a total realized profit of 4.22 units of risk whatever happens to our trade next.
Planning Wider Exits - Part 2
The next level below that which acted as both support and resistance the last time the price was there is 0.8500, as can be seen from the chart.
After failing to make any news lows after a week or so, the pair prints a strongly impulsive, large, bullish outside candle on the daily chart. This is very likely to be a signal of trend change, so we decide to exit the remainder of our short positions at 0.8910.
This gives us a profit of 153 pips on the final 26.5% of our position, which equals another 1.76 units of profit. We have already booked 4.22 units of profit, so our profit on the entire trade is 5.98 units of risk.